---
Al Baseera Mosque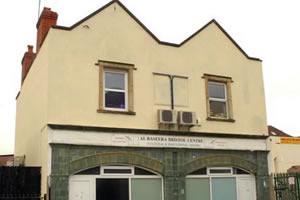 The Al Baseera Mosque is a former public house and can hold approximately 300 people. The congregation is mainly Somali and opens daily for prayers. During the weekend and evenings the Mosque is open for family events and speaker meetings. They follow the Salafi ideology.
The Al Baseera aims to teach authenticated Islam to both Muslims and Non Muslims and to unite the community upon this. The Mosque also aims to teach the elders in the community about their religion and help and care for them in any way possible.
There is also an aim to cultivate the children upon noble and exalted Islamic manners and to help the youth make the right decisions in their times of need and equip them with the tools to drive their lives forward.
For further information please call 0117 9413331 / 07983 632424 or e-mail: admin@albaseera.org
Your Local Mosque Police Liaison Officer is PCSO Abdillahi Yusuf, for information call 07889 658128.
Al Baseera Mosque
20 Wade Street
St Judes
Bristol BS2 9DR
United Kingdom