---
Bath Islamic Society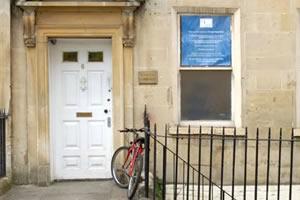 The Bath Islamic Society is based at Pierrepont Street very close to Bath police station. Being the only Mosque in Bath the make up of the congregation is very diverse and made up of Muslims from a wide range of Islamic countries including Pakistan, Bangladesh, India and Syria. The Mosque can hold approximately 250 people.
The committee maintain very close links to other faith groups in the city as well as the Bath University Islamic Society. The Mosque opens daily for prayers and has facilities for female worshippers. They hold an open day on the 3rd Saturday of each month.
For further information please call 01225 460922. Alternatively you can e-mail bathislamicsociety@hotmail.com
Your Local Mosque Police Liaison Officer is PCSO Howard Wilton and Julie Durbin.
Bath Islamic Society
8 Pierrepont Street
Bath
BA1 1LA