---
Greenbank Masjid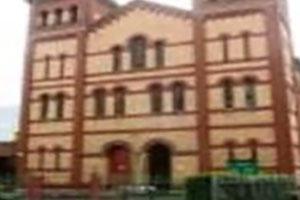 The Greenbank Masjid (formally known as Easton Islami Darasgah is based in a former Church building on the corner of Greenbank Road & Kingsley Road.
The congregation is mixed but with the majority of worshippers being of Pakistani descent. The Mosque can hold approximately 200 people. The Mosque promotes harmony and respect for all communities.
For further information please call 0117 9510156.
Your Local Mosque Police Liaison Officer is PCSO Dawn Pearse and for information call 07889658273
Greenbank Road
Easton
Bristol
BS5 6HE